About Us
Gallalock.com
---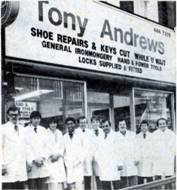 Serving the North London community for 25 years
Based in Muswell Hill, we are a family business with a 25-year history of service to the North London community. We offer a friendly, personal service, never forgetting that without our customers we would not be here. We are proud of our work and we are happy to serve you.

Traditional atmosphere, plus newspapers
Our North London shop has a traditional atmosphere and we ensure that newspapers are available on a daily basis for our while-you wait customers. We are conveniently located at 299 Muswell Hill Broadway, London N10.